Each year my mum makes each of her grandchildren a home filled advent calendar.  For their first Christmas she made a set of sewn bags that she fills with all kinds of wonderful surprises and the odd bit of chocolate.  It's a lovely family tradition and is fair bit more interesting than your standard chocolate advent calendar.  Here's some ideas to inspire you to start an advent tradition of your own.
1. Morning Creativity has this idea for a simple calendar (which could be made a bit more festive if you liked) using the humble toilet roll.  They even add a list of suitable gifts that would fit inside the tubes.
2. Add a Pinch has these printables that could be used as an alternative to the mounds of commercialisation  that surround the season.  There's some lovely ideas for ideas that the whole family could participate in.
3. My husband would love this version of the advent calendar (hell, if I weren't pregnant, I'd love it too!) as shown on Buzzfeed!  It would have to be real ale and stored at room temperature for him though.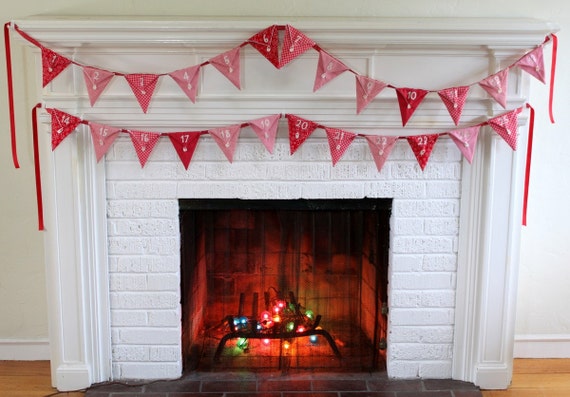 4. Peppermint Pinwheels has these bunting inspired advent pockets that could be reused year after year. They're way over my budget, but the idea would be easily adapted for a project at home.
5. Ta Daa! Made by May has this idea in which I would be able to put my Costa habit to good use!