Three years ago (three years ago!!!!) I posted a Five Things Friday post that gave my readers inspiration for creating crafts using a packet of wax crayons.  This continues to be one of my most popular posts.  Here are some more to get the creative juices flowing once again.
1. Bigger, Brighter, Bolder has these gorgeous cards that could be adapted for any purpose.
2. Buzzfeed shares this method of breaking crayons and then heating them to produce the effect in the lower picture.  (The link to the original post is broken, please let me know if you are the orignal author and I'll correct the credit).
3. Artistic Junkie has a tutorial to create these starbursts of colour. Watch your fingers!
4. Better Homes and Gardens has a video tutorial to create this massive canvas.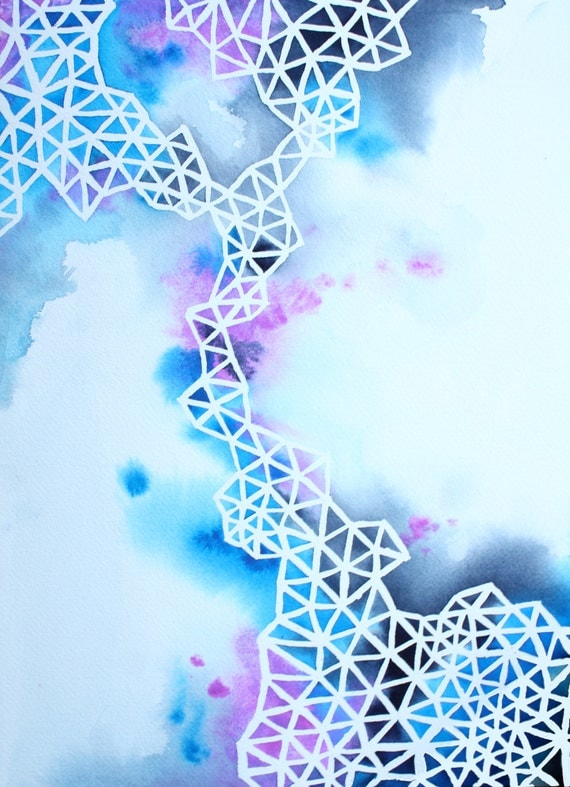 5. Brown Bear Studio has this mix of wax crayon and watercolour.  I love the combination of geometric triangles and the free flow of the watercolour paint.